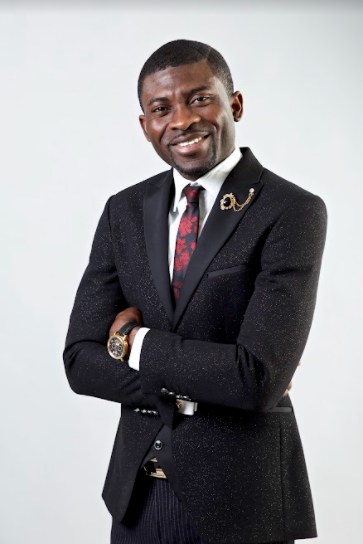 Dr Evans Oppong is the senior Pastor/founder of City of Faith Ministry, worldwide. The ministry has branches in the United Kingdom and in Ghana, Kumasi and Koforidua. He is an apostle of Faith with a strong teaching Grace, a prolific speaker of the Word of God and gifted in the Prophetic. He is a renowned preacher with notable signs and wonders through the power of the Holy Spirit. Dr. Evans has a passion to train and raise leaders in this generation which he continues to achieve that globally via mentoring. As a passionate revivalist and one consumed by the zeal of the Lord to address the needs of this dying world through the sovereign and undiluted word of God. He is endowed in the ministry of wisdom with an accurate prophetic grace. His passionate evangelistic posture has touched countless lives around the world, and he possesses a humble and teachable spirit. Dr. Evans is a televangelist with TV and radio broadcast called 'Atmosphere of Faith'.
Dr. Evans is a respected Educator and Author of best-selling books like "A Complete Woman", "Wealth Transfer", "Born to Reign", "Dealing with Loneliness", "The Beauty of Courtship", among others.
He also founded Evans World Outreach (a non-profit making organisation) and Wisdom Bible Academy (a bible school aimed at providing extensive knowledge and understanding into the word of God mainly for Churches and business leaders). Dr. Evans holds a Bachelor of Education degree in Social Sciences (Economics) and a master's degree in Business Administration (Finance). Dr. Evans is married to Lady Pastor Esther Oppong. They have been blessed with four children.